We believe in the power to bring people together & fuel fruitful experiences through the practice of healthy living. For those who believe in taking control of their health & well-being, we get you. We're made for you… and we're obsessed with elevating your most powerful self. Health is wealth. 👑 - Travis Piéd - Founder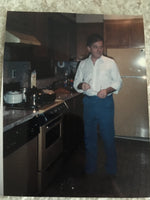 it began with family.
Our heritage has been a driving force from day one
20 family members crammed into a 4x8 kitchen. Picture that. I grew up in a big Italian family, so as you could imagine, a passion for food and family connection has been in my blood from day one. Every Sunday my entire family would pack into my grandparents tiny 4x8 kitchen, eat until we couldn't breathe & share endless stories (btw, you never deny food in italian family. It's one of the biggest sins you can commit).
However, healthy eating wasn't always top priority and this soon became clear to us.
breaking point.
The road to alternative medicine
Throughout my childhood my mom had suffered from severe migraine headaches. My sister and I would come home from school and see her in excruciating pain on a daily basis, preventing her from going to work and spending quality time with our family.
She spent thousands on traditional western medicinal procedures & prescription drugs with no luck and many times, made her feel worse off. During that time, we discovered alternative, holistic health treatments & lifestyle approaches to heal.
Over time, we were blown away by the power of food as medicine and the positive effects it had on healing my mom's ailments.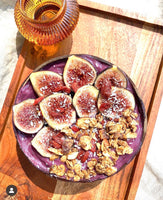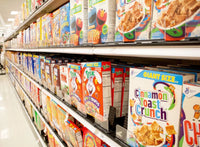 Villains are everywhere.
As we began our journey to revamping our diet and lifestyle choices, we were shocked to learn the abundance of harmful ingredients present in traditional snacks and foods that were being marketed as a "healthy choice".
Refined sugars, syrups, harmful oils, chemicals… it seemed never-ending. Especially in the granola and cereal aisle, the majority of these "healthy" snacks literally tasted like candy and were loaded with fillers and cheap ingredients harmful to our health.
Making health accessible.
We believe that you shouldn't have to search hard to figure out if you're getting healthy food. We strive to help you feel relaxed and at ease knowing that you're getting an exceptional snack that's both healthy AND delicious. To help you feel empowered with your health, your family's health & to take your confidence back in the grocery isle.
LÜME granolas are gluten-free, contain zero refined sugars, zero refined oils, no dairy, & no soy. Plus, we infuse our granolas with plant-based collagen boosters, vitamins & adaptogens for a new kind of granola that does more for you.
The result, healthier granola that'll send your tastebuds to Nirvana 😇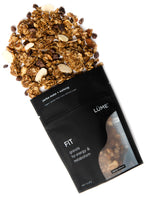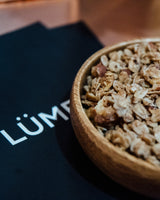 Fueling human connection.
Over time, I began to realize and admire the impact between food & human connection throughout my childhood. Particularly, the effects of discovering & living a healthy lifestyle can have on bringing people together. It's a driving force behind LÜME. I hope you will enjoy & share LUME as a way of fueling connection between yourself & with others through better health, and an abundant mind & body. 
As a brand, we believe that the ingredients and foods we consume have a direct impact on how we think, feel, & operate on a daily basis. When you feel amazing, you do amazing 🚀