Collagen Breakfast: How To Get Collagen In Your Diet.
Recipes to Keep Your Collagen Pumping - By: Hayley Nicole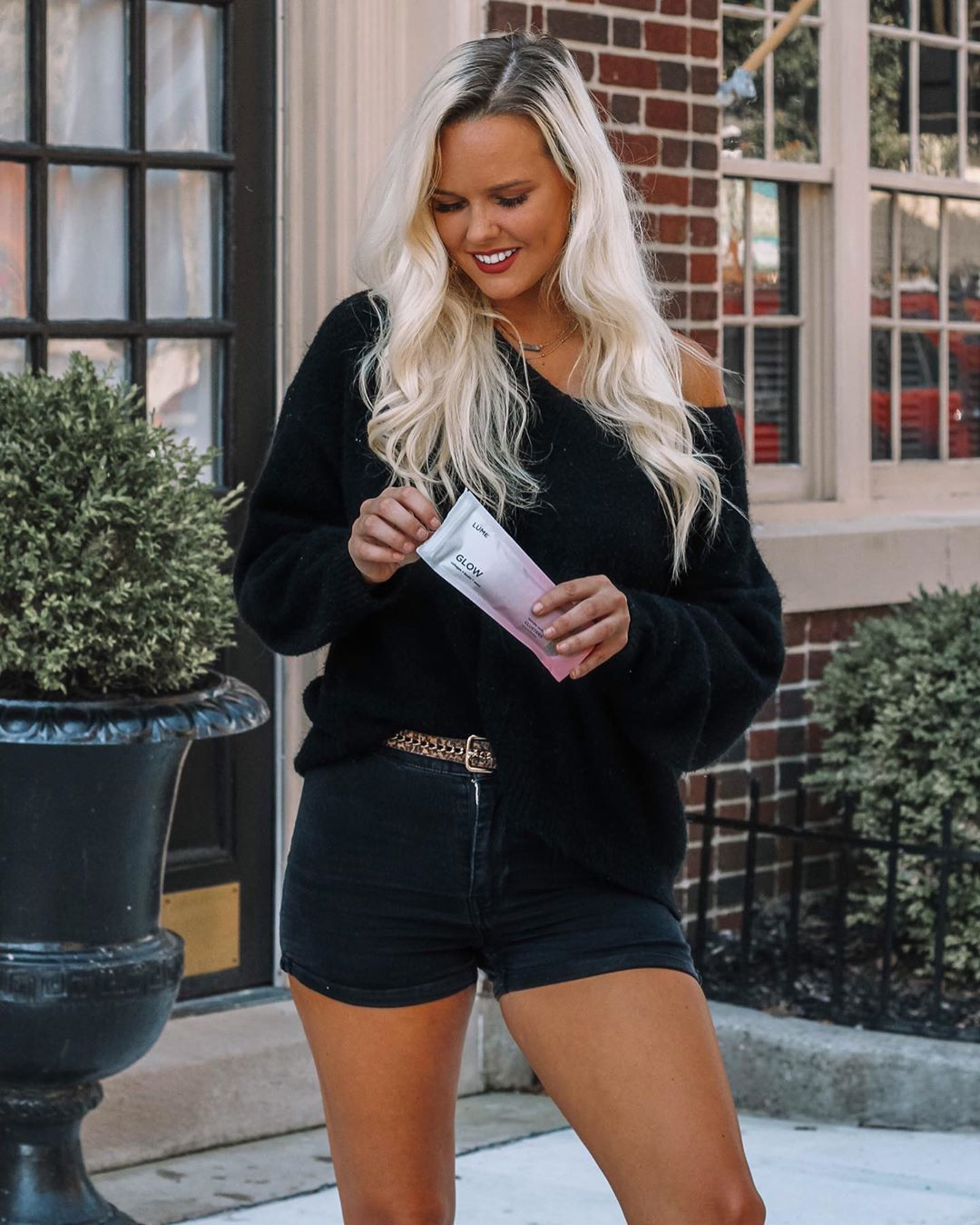 What is Collagen?
Collagen. You know, that stuff that keeps our skin tight, nails strong, and hair growth. But what do we actually do to help our body's collagen production?
Why is Collagen Important In Your Diet?
Do you drink your collagen supplements every day or did you buy it and then get lazy (like me) and don't feel like pulling it out every morning to make a smoothie, drink the smoothie that never tastes as good as you hope, and then clean up the mess? Yeah? Well then let's talk about collagen and the easiest things you can do to help your body's collagen production.
How To Add Collagen Into Your Diet
Aren't you sick of having to drink everything? Drink plenty of water, drink your protein shake, drink your coffee, drink your marine collagen smoothie, and your green juice, I'm so sick of having a million liquids to consume. So, i've been eating my collagen.
How? Collagen. Granola. The product is LÜME Glow collagen granola in the lavender vanilla flavor, to be specific.
Granola itself has protein in it so this having collagen already in it makes it a two birds one stone kind of thing for me. It also has biotin in it to support your keratin levels, pearl powder to enhance radiant, firm, and youthful skin, vitamins A, B, C, D, and E, and aloe vera to fight anti-aging.
You can absolutely eat this granola by itself but I wanted to give you guys a few different ways you can spruce it up and make it a whole thing.
Quick Breakfast Recipe With Collagen
My favorite way to eat granola is in a fresh at home açaí bowl. I buy frozen açaí in the frozen fruit and vegetable section of the grocery store, fresh strawberries, pineapple, and banana. In a bowl with hot water, defrost the açaí about 85% so it still has a bit of a smoothie consistency (as opposed to a total liquid) and put it in your bowl. Then I add your collagen granola, the lavender vanilla flavoring in this granola compliments the fruit flavors in the bowl.
You could use the whole packet, really how ever much you want. I like to save a little bit to put on the top. Then add your fresh cut strawberries, pineapple, and banana. Drizzle a little honey if you're feeling extra and enjoy! This is super filling and is a great summery breakfast or lunch option if you're like me and cannot let summer go without a fight!
Quick, Easy & Delicious
If you're like me you like an easy grab and go snack and this next recipe is just that! DIY yogurt granola bars! All you need is a pan ( I used a size glass pan,) yogurt ( I used regular because I hate greek yogurt,) a little honey if you're feeling it, and LÜME granola! Oh, and room in your freezer overnight lol. Spread the yogurt on the bottom of the pan, as thin or thick as you'd like. Top it with one packet of the granola, drizzle honey over the top, and stick it in the freezer overnight. Once it's fully frozen slice it into bite sized pieces or full size granola bars, whatever you want! Or make on Sunday morning so you can take it out Sunday night and slice into pieces then and store it in tupperware in the freezer so you have them fresh and ready to grab on Monday morning. It's so easy, super customizable, will keep your collagen pumping, and your tummy full. What more could you ask for?
Add LÜME Glow To Yogurt!
Another great option, and is a bit lazy. Just add milk! I really enjoy granola as a cereal and it's a lot less sugar than most cereals, a healthier option especially with the collagen in it.
You could throw in a few blueberries or strawberries if you wanted. Perfect for a lazy Saturday, you're feeling just a touch hungover, need a good filling breakfast, and look just that easy and you've gotten some collagen in your body!