Heart-Shaped Collagen Granola Clusters with Drizzled Chocolate
If you're looking to make a semi-healthy Valentines Day snack that's packed with protein and essential nutrients, try this recipe. YUM.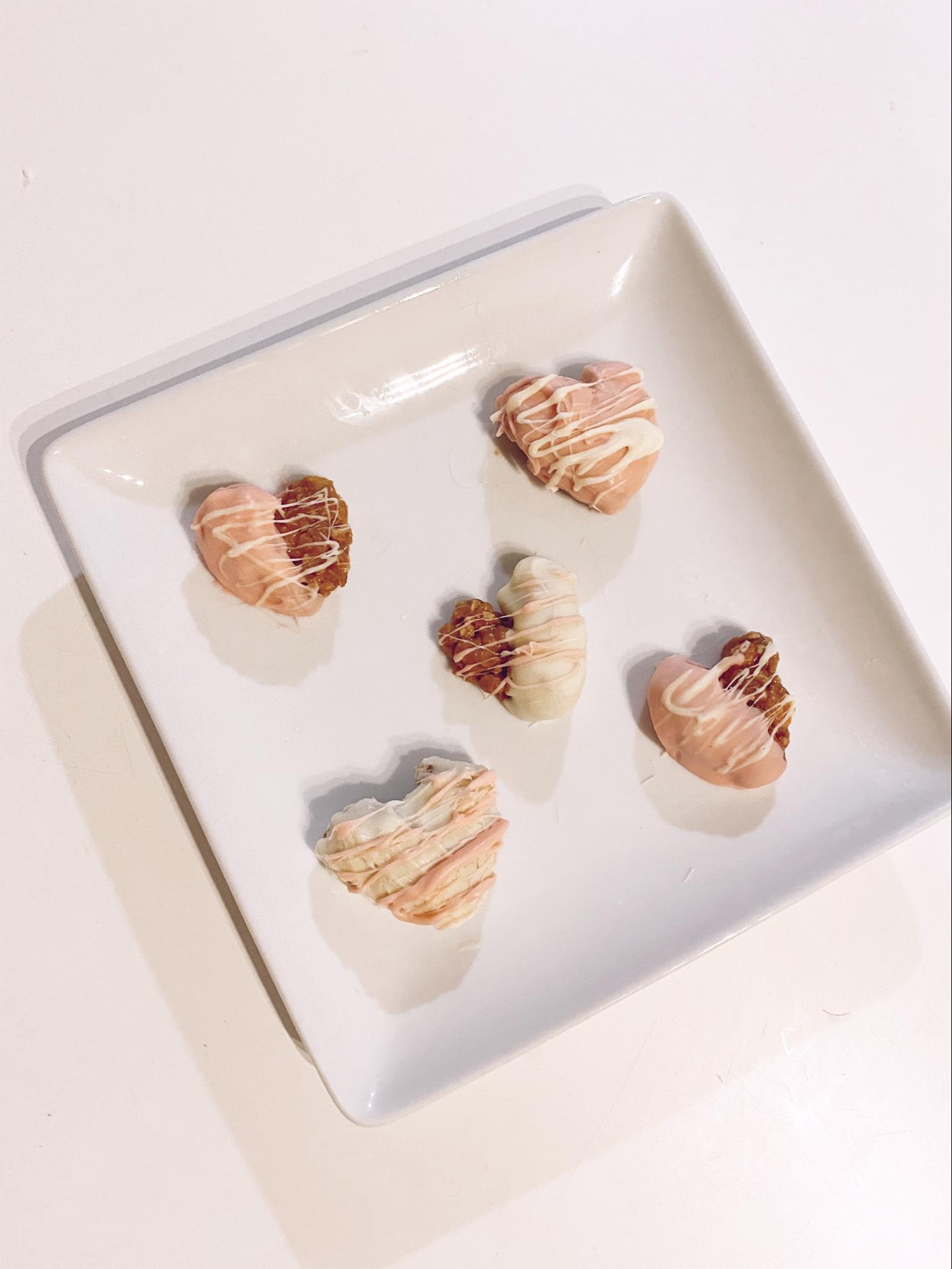 Heart Shaped Indulgence
Perfect for dessert, snack, or gifting, these collagen granola clusters with a twist are fun and delicious to make. They only take about 30 minutes to put together and are the perfect solution to anyone's sweet cravings. If you're looking to make something semi-healthy and packed with lots of protein and essential nutrients, try this recipe. YUM.
What You Need
White chocolate chips 
Honey
Nut butter
LUME Collagen Granola (1 pouch)
Organic red food coloring
What To Do
Combine 3 tbsp of nut butter with 1 tbsp of honey
Add in granola slowly until all clusters are lightly coated 
Add chocolate chips in for added sweetness (optional)
Chill in the fridge for 10 minutes 
Use a heart-shaped cookie cutter (or just your hands) to form granola into hearts
Chill in freezer for 10 minutes
Melt 2 handfuls of white chocolate chips and add organic red food coloring to your liking
Remove clusters from freezer and drizzle, dip, and decorate them with the melted chocolate
Serve and enjoy!
*Tip: Keep the clusters in a cool place in order to prevent melting.