Collagen Smoothie Bowl with Heart-Shaped Dragon Fruit Slices
Start off the day feeling refreshed and energized while also promoting healthy, glowing skin ;)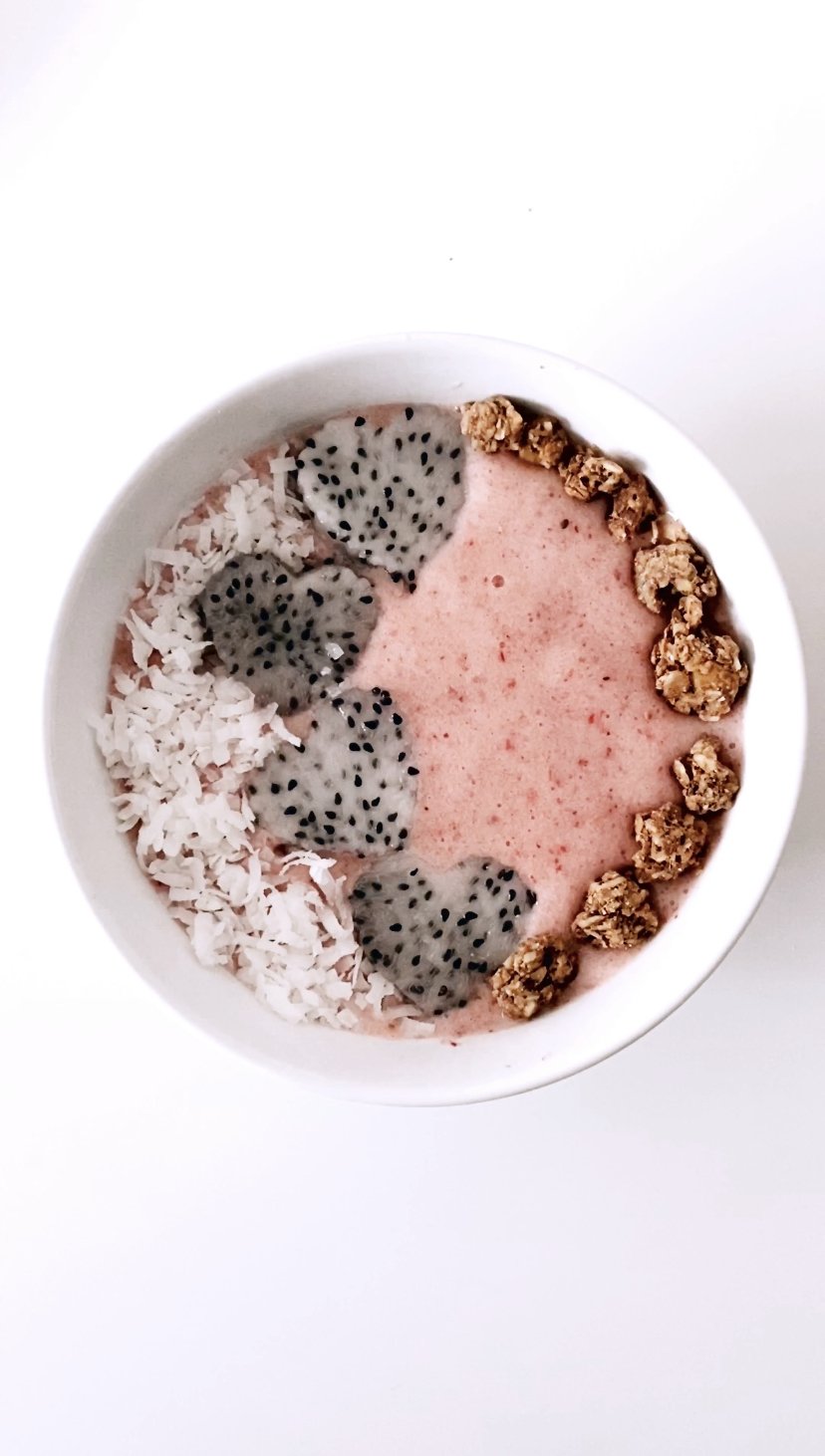 Collagen Smoothie Bowl
This smoothie bowl is perfect for those who like to start off the day feeling refreshed and energized while also promoting healthy, glowing skin. Adding collagen to your breakfast is super easy with LÜME's GLOW Granola Clusters and can be really delicious paired with fruits and berries. Here's one of our favorite recipes featuring heart-shaped dragon fruit.
What You Need
1 cup frozen strawberries 
1 cup mixed berries (whichever you like)
2 bananas
Small handful of granola  
Almond milk or milk of choice (add more for a thinner consistency)
1 Tbs Chia seeds
Coconut Flakes
Dragon fruit 
Small heart-shaped cookie cutter 
What To Do
Add a splash of milk to the bottom of blender for easier blending 
Add in berries and fruit (save half of a banana)
Blend smoothie on a low setting
Pour ¾ of a bowl full with the creamy fruit mixture
Cut ⅓ inch thick slices of dragon fruit
Press the cookie cutter into the slices and gently remove heart cut-outs
Add heart slices and other toppings of choice (chia seeds for protein, coconut for added sweetness, extra banana slices) 
Enjoy!
*Tip: To make your smoothie bowl more thick and creamy, add extra banana and use frozen fruit.