SD Voyager - Meet Travis Piéd of LÜME
Today, we would like to introduce you to our founder, Travis Piéd. SD Voyager recently published an article diving deep into Travis's story, background and his journey with LÜME.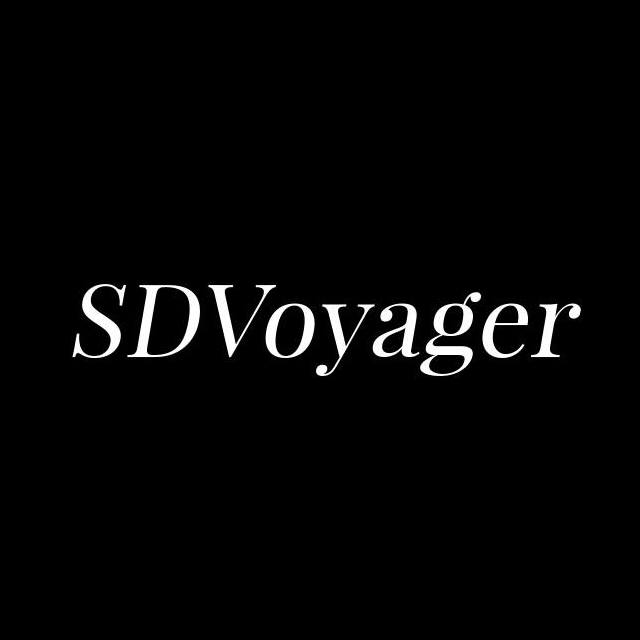 Meet Travis Piéd - LÜME's Founder.
Travis, let's start with your story. We'd love to hear how you got started and how the journey has been so far.

Growing up in a big Italian household, I was accustomed to the typical stereotypes you might have heard: lots of family time, animated conversations, love, and, of course, FOOD. We're talking pounds of pasta and bread on the daily.
Needless to say, the power of food and connection – to others and to one's health – has always been a significant part of my life. While the delicious creations, coming out of a tiny 4×8 foot home kitchen helmed by my grandparents and relatives, were made from scratch, they were certainly not near as nutritious as we know food can be today. In fact, my mom was silently suffering from health complications to which her traditional diet was largely to blame. Some of the earliest memories I recall involve my mom dealing with crippling migraines that prevented her from going to work and spending quality moments in our rather exuberant Italian kitchen.
While this was a frustrating time for me and my family, the story certainly turns up. After years of scans, pills, and procedures with no improvement in her condition, my family knew change was necessary. Ironically, and perhaps serendipitously, at that time, my dad was introduced to a new realm of natural health remedies from his good friend and co-worker in the music industry in NYC. As this was 15 years ago, this perceived "new age" alternative medicinal dieting and overall lifestyle approach was an eye-opener, to say the least. My dad was eager to bring these more holistic treatments into our own home in hopes of relieving my mom's ongoing headaches and to introduce a clean way of living.
After overhauling our family diet and nourishing her body from the inside-out with real, whole, anti-inflammatory foods, vitamins, herbs, and natural topical products, the severity of my mom's migraines lessened dramatically over time and the overall health of my entire family greatly improved. Although I was just about ten years old at this time, I saw the grave impact and became obsessed with utilizing food in order to heal, enhance, and better one's well-being and sense of self.
From then on, I was dedicated to implementing vitamins, herbal supplements, and other healthy foods into my everyday meals. However, as I got older, and a heck of a lot busier (college, work, travel, expenses), it became increasingly difficult to stick to this healthful and truly vital way of eating. Rather than turning to ramen and highly processed protein bars, I had an idea. It was then that LÜME, and an underlying mission to change the way people perceive food, was born ‒ straight out of my SDSU college kitchen.
We're Always Bombarded By How Great It Is To Pursue Your Passion, Etc - But We've Spoken With Enough People To Know That It's Not Always Easy. Overall, Would You Say Things Have Been Easy For You?

No, it has not been a smooth road. There's been lots of ups and downs throughout the process, but I find it very exciting. Carrying a lot of student loan debt made it difficult to self-fund the entire launch and initial production, which was a consistent roadblock for some time. However, it's been an awesome learning experience and the journey is just getting started.
So Let's Switch Gears A Bit And Go Into The LÜME Story. Tell Us More About The Business.

LÜME is a luxury wellness brand designed to make nourishing your lifestyle simple. We offer a collection of vitamin and supplement-infused gluten-free granolas crafted to help you look and feel your best. LÜME is more than just a superfood. It's a feeling that elevates your sense of self and overall well-being. LÜME snacks are a fun, easy, and delicious whole-food alternative to popular supplements that compliment your daily routine.
Has Luck Played A Meaningful Role In Your Life and Business?

I believe that "luck" happens when you voluntarily put yourself in the right environments and surround yourself with the right people. So, I wouldn't necessarily call it "luck". There's typically a lot of hard work disguised under lucky events that have happened in my life. I think that's true for many people. Moving to San Diego from my hometown in New Jersey and following my gut instinct on the path I should be on has led to where I am today.
Of course, some great things do happen at the right time and the right place but I feel that you need to be prepared to take advantage of those opportunities. But hey, sometimes we all have bad luck at times.